So I know you guys have been bombarded with dope music from Lilly Allen, Marc Ronson, Amy Winehouse, The Gorrilaz, and some other dope stuff, but what about the GRIME, HIP HOP, OLD SCHOOL GARAGE? Since we've posted some dope stuff about other dope international stars like Sphere of Influence (Japan) and PRINT (NYC) we've decided to give you some flava from the UK.




KANO has to be one of the illest MCS from London, myspace.com/kano679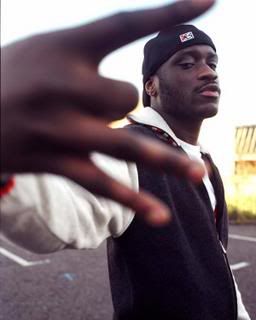 LETHAL BIZZLE, I own both his vinal and his album, He shut the club down with POW a few years back (You had to be there to understand what I mean) myspace.com/lethalbizzlemusic




SKEPTA is royalty in the GRIME scene, If you don't know now you know myspace.com/skepta

Check them out

THE BEAUTIFUL STRUGGLE CONTINUES...