We just got some dope pics sent to us from the hardest working woman in the world Malika from her Howard Homecoming escapades. YUME IS EVERYWHERE! Anywhoo peep the pics, NUFF RESPECT TO MALIKA

THE BEAUTIFUL STRUGGLE CONTINUES...

LIL? WHO YOU CALLIN LIL?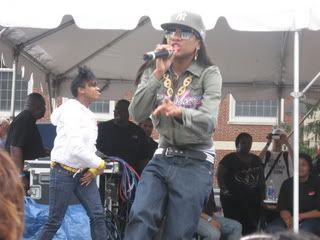 Kweli gettin it in as usual




Jay Holiday puttin the ladies to Bed.




I heard his performance was a 7, But the shorties sure were 10s