Starting Thursday we had one of the most eventful weekends in the HISTORY of YUME (hmmmm, I might be exagerating that one, but it was pretty damn eventful). It all started with THE CLASS REUNION, which has deffinitley been an event that has organically progressed quite nicely over the past few months. We can't wait until August, when we ROCK THE BLOCK!

Then on to our July 4th, which was filled with good BBQ and a relaxed day.

Saturday July 5th, was off the hook. YUME utilized one of its community partnerships to take over 20 young Crown Heights Skate Boarders to the AFRO-PUNK Skate Park. The only thing that could possibly compete with that fulfillment was to see our favorite AT ALIEN grace the stage, none other than the illustrious MS. JANELE MONAE.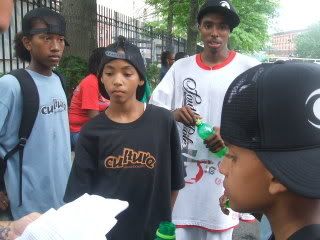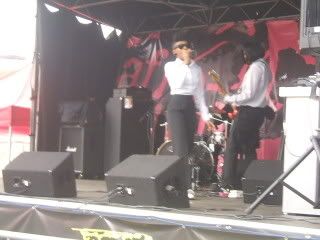 And we might have failed to mention our special guest throughout the weekend,but some things are best left to the imagination.
Big shouts to the LIVE WIRE, MOS DEF, MONE DIVINE, , JANELE MONAE, PRINT, J, and everyone else that helped to make this weekend so momentous. It is certainly one for the history books. Can't wait ti bust loose in the FALL. SHEESH!