And so we begin our journey through time that revels in excitement, mystery, drunken spells, and all around good times!

Well I could bore you with writing but I'm a visual kind of person so I will keep the writing to a minimum for these "Takin' It Back..." postings that are about to ensue!

So after grinding at our day jobs Khalid and I stoped by the East Vil vintage shop called Beauty Crisis (7th bet 1st and A) to visit our homegirl Kerin at her shop using our certified pimp charm to get her A-Morir tees in our shop (:-P).... After showing us the hotness she's got in the form of creative tees, she then pulled out these joints....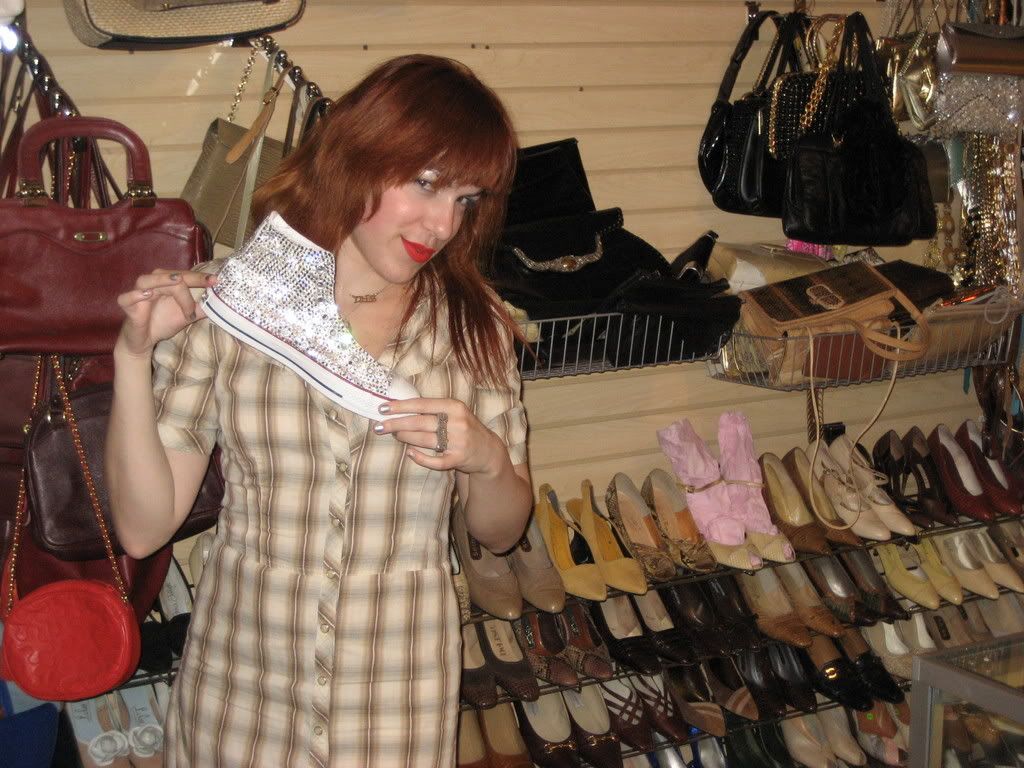 Don't adjust your montiors--- those are hand-glued Swarwovski Crystal Converse Sneakers!!!

Coming to YUME... she glues every single one of those crystals to create a bad-ass product as such.
Available via CUSTOM orders only....

So Sick.

THE BEAUTIFUL STRUGGLE CONTINUES...