Graff artist Meres finally came by to finish up the last wall for us! We believe he toiled most of the night to get this done but dammit if genius work doesn't take time to create...




And we must say that it looks BEYOND DOPE! (Thanks See One for adding the spiders!)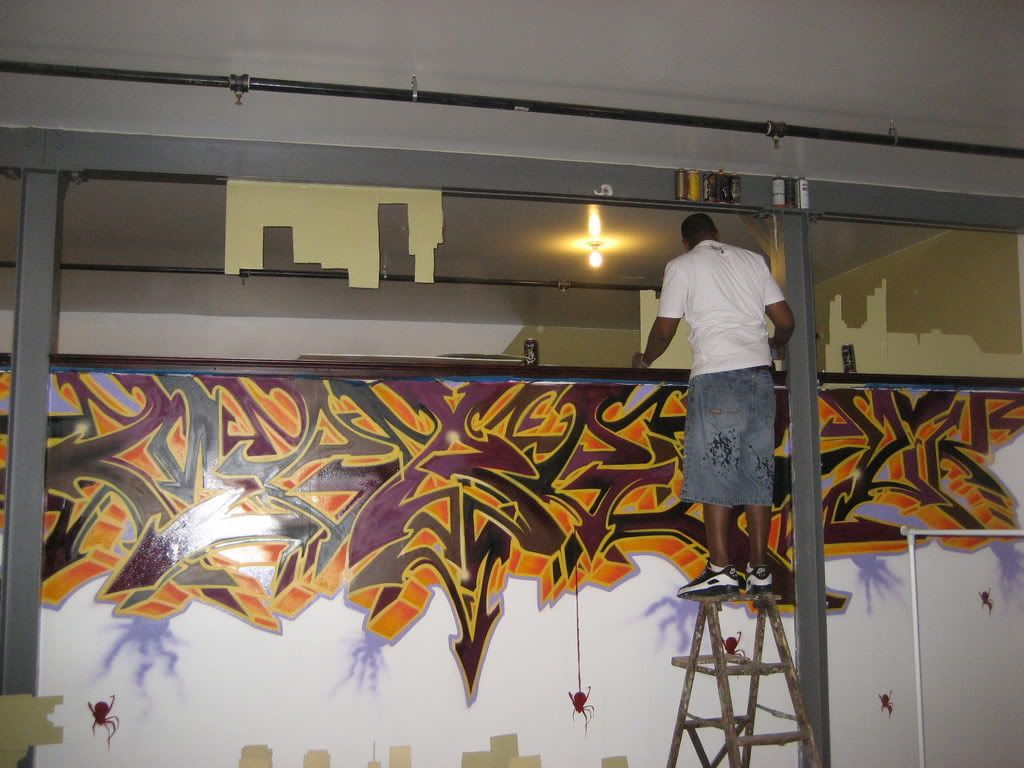 THE BEAUTIFUL STRUGGLE CONTINUES...