So I promised to let you guys in and get a birds eye view of what it is to work on opening a shop. So we have weekly meetings (Sundays) and were kind of working out the kinks of the shop, lines, and contruction deadlines. We got side tracked and took some pics (As mentioned in the prior post). Peep us checking out Jemal's, (Creative Director of YUME BKNY and CEO of 101 NINE STUDIO), book CRAZY!!! For a closer look make sure you check out www.myspace.com/101nine

We finally finished the concept and are now in the process of finsishing ordering our materials for the piece of the shop that will blow your mind!!! (Or we would hope, either way as long as we like it we're sure you like it)

Also too resident money man and partner Khalid was amazed at the new logo as well, we'll provide pictures of that in due time. In the meantime peep the pics below and stay tuned...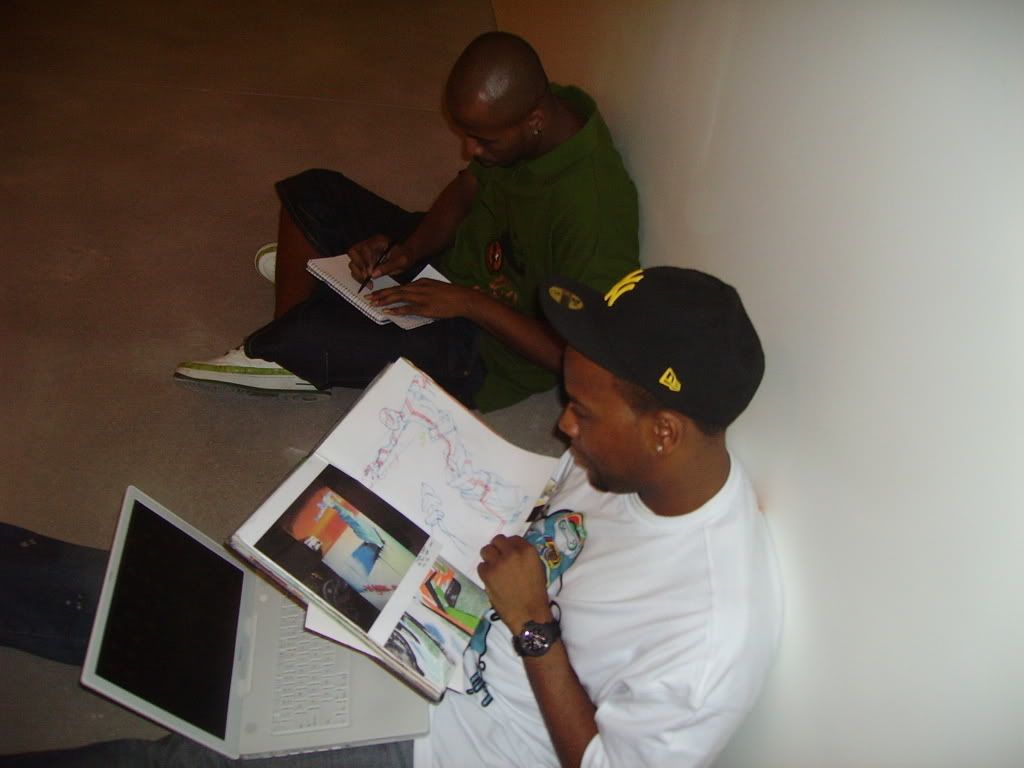 A pic from YUME BKNY