So as usual we were checking the blogs and we stopped by one of our favorite blogs (THE BROOKLYN CIRCUS) And they will be serving up free food this sunday in Prospect Park. We'll be taking a break from THE BEAUTIFUL STRUGGLE to get some food and pow wow with the whose who of dopeness, not to mention Kiser is involved so thats hella cool

Peep the re-post below and YES! THE BROOKLYN CIRCUS EXPERIENCE IS EVERYTHING....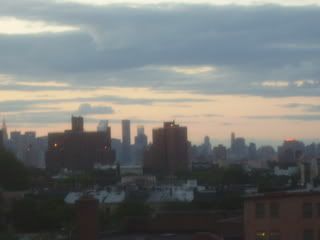 (RE-POST FROM BROOKLYN CIRCUS BLOG)
HEATWAVE 7.0: The Annual MIH BBQ
Hey it's the BK Circus inviting you to attend a cookout this Sunday we're
hosting with MIH Ventures,Pieces Boutique and Kiser NY, See you there.

Location: Prospect Park - Long Meadow Field
Grand Army Plaza Entrance, Brooklyn, NY US

When: Sunday, July 15, 12:00PM
No summer is complete without a good barbecue and with it being July, you
know what time it is, time for THE OFFICIAL OUTDOOR EVENT OF THE SUMMER -
HEATWAVE 7.0: the annual MIH BBQ.

Last year over 700 people blessed us
with their presence and as we continue to grow, so does the size of the
event...this year expect nothing but more beautiful faces, good food and
plenty of fun.

What you need...

Group Picture: Wear a BKc item (Old or New) to join us in The Brooklyn Circus family picture. We will be using this picture on the blog,in our press kits and on our website. We'd love to have your face in this pic, yep!

--------------------------------------------------------------------------
STARING TODAY-10% discount on all BKc product for all attending The BBq
--------------------------------------------------------------------------

BRING A GOOD ATTITUDE, A BLANKET or CHAIR, SUNGLASSES, SOMETHING TO DRINK (or SIP)
...AND WE WILL TAKE CARE OF THE REST!

Directions:
2,3 to Grand Army Plaza
Q to 7th Avenue
Enter via Grand Army Plaza Entrance to Long Meadow Field

LOOK FOR THE RED, BLACK and WHITE BALLOONS!

In association with: The GEO GROUP & BlueFire Catering

Sponsored in part by: The Brooklyn Circus
(www.thebrooklyncircus.blogspot.com), Pieces Boutique
(www.piecesofbklyn.com), & KISER (www.kiserny.com)

Music by: DJ DELUXE of Vmix (The First Video DJ)
Professional Massages by: Healing Hands Mobile Spa

This is a FREE event, so please come in good spirits to have a good time.

The Brooklyn Circus ,experience is everything . . .