Sheesh, it was a long weekend, but deffinitely enjoyeable. YUME was all over the place. Peep the pics

THE BEAUTIFUL STRUGLE CONTINUES...

IT WAS A GREAT DAY IN BROOKLN! Big ups to Mos Def, Jeru, Al (http://www.theminorityreportnyc.blogspot.com/), Ouigi (Brooklyn Circus), Sollame for doing such a dope job, and everyone else that made this a momentous event, stay tuned for pics from the one on JUNE 22nd, oh yeah YUME is in THE GREAT DAY IN BROOKLYN, picture.

OFF TO THE GNARLS BARKLEY X THE BATTLES X JANELLE MONAE SHOW AT IRVING PLAZA, CAN YOU DIG IT!!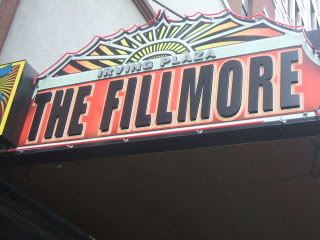 WE LOVE HER TOO!



THEY DID NOT GET IN, NEXT TIME GET THERE EARLY PEOPLE!



YUME'S FAVORITE NEW BAND, THE BATTLES