So in the diaspora of things that were taking place at CHECK MY STYLE! We over at YUME decided we should explain what the event CHECK MY STYLE! was about and why it was a success. Besides it being a dope ass party, it was meant to bridge personal FASHION style, with artistic expression, through MUSIC X ART in a social atmosphere. These are 3 of the 4 core values of YUME.

We decided to highlight FLY LADY DI because she epitomizes the YUME values, along with having a dope style, she has a great foundation for success. I mean sheesh she came to YUME with MARIO VAN PEEBLES, WHO DOES THAT! YUME represents the bridge between artisans and the community. If you peep the pics (besides them being really dope pics) you will see what we mean. We are not just a retail location, we're a movement! Be prepared IT'S COMING! Peep the pics

THE BEAUTIFUL STRUGGLE CONTINUES...

CHECK THEIR STYLE! LOVING IT!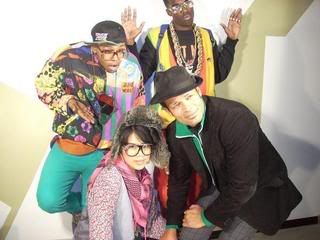 MADRIO X FLY LADY DI



BROOKLYN!!!