So our good friends from MASS APPEAL / MISSBEHAVE stopped by to do a shoot yesterday for an up and coming fashion spread in one of the new issues. As usual they were super dope and hella cool (don't you love the slang!) The shoot was really fun to watch as the girls galavanted around in space suits and rollerskates (trying to recruit them for the freestyle rolling squad)Print, who is always around came through, the I-TEAM was hard at work making sure everyone had what they needed. It was a grand day. Look out for us in the new issue of MISSVEHAVE, (Look for the gigantic booties lol) Peep the pics

THE BEAUTIFUL STRUGGLE CONTINUES...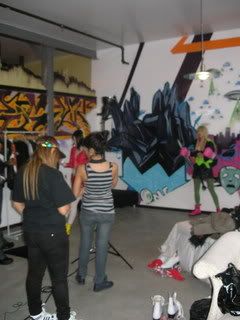 THE I-TEAM IS OFFICIAL - COMING TO A BUSINESS NEAR YOU!