WOW! Diana's work is wonderful and now you can check it out at YUME throughout the month of January. The showing was dope! Alot of heads came out and showed their love. There was write up on the TRACE BLOG too make sure you check it out (http://blog.trace212.com/)Peep the pics

THE BEAUTIFUL STRUGGLE CONTINUES...

LADY DI & HER BFF :-)



IS SHE TALENTED OR WHAT!?



THE I-TEAM REPPING ALWAYS! CRAIG MAC THE MAGNIFICENT & HIS BOO



THE RADIO EXPERIMENT? OUTASIGHT & PRINT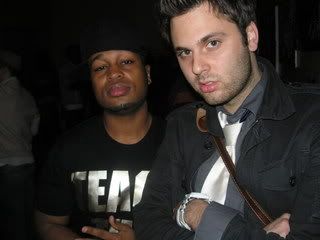 WE SEE YOU!, LOL CAN'T WAIT, CAN YOU?



VULTRON IS FORMING! AYANA IS THE TRUTH!



THE BOSS! NOTHING MOVES UNLESS HE SAYS IT DOES!